Logistics and Planning
[W]e offer meet and greet services at the airport, transportation throughout your event by top quality chauffeured cars, deluxe minivans and motorcoaches, vintage cars, helicopters, boats, etc. If there is something really special you want, please ask. It will be our pleasure to source it for you.
[W]e have a range of superb venues, with top quality meeting rooms that have state of the art facilities in some of the best conference centres in the world. We can also arrange meeting spaces in some unusual places, including museums, castles, amphitheatres and even in the middle of the desert!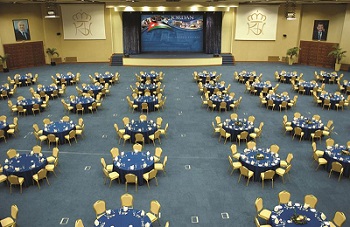 [W]e have world-class hotels for you to choose from throughout the country at very competitive rates. We have enjoyed excellent working relationships with all hotels over a long period. Rest assured that we will obtain the best possible deal for your groups, both on pricing and service.